I'm in kind of a contest-craze mode lately, LOL, and between reading books and writing reviews for them, I tend to surf for things to read and do around the blogosphere. And contests is one of them :) A few days ago, I posted about Cleverly Inked's big giveaway (and gave it a rave review for a contest!). Well, it's getting even bigger!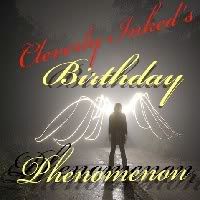 MORE authors have donated and Liz is even adding MORE books to the stash herself! Here's some statistics;
55 Authors
57 Books
$25 Amazon GC
Tshirt
Posters
Pins
Bookmarks
The Swag could go on for days!
PLUS 5 Extra Books to Add to the Mix for every 50 new followers!
Sounding fabulous? You bet! Click the above picture, or right HERE to find out what all the fuss is about! :)